Just because we got President Obama re-elected, we cannot expect to sit back and have him do what we want. We have to keep the pressure on both him and Congress to prevent the Keystone XL and other toxic projects from going forward. He has intense pressures from the bad guys, so we have to create a balancing force from the good guy side.
Earth First! Newswire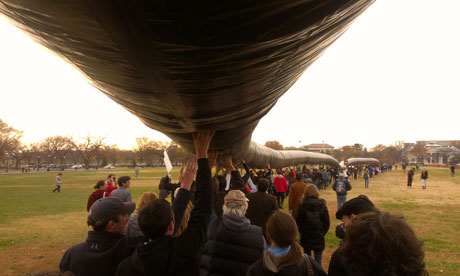 Cross Posted from The Guardian
Environmental activists protest against the Keystone XL pipeline on 18 November 2012. Photograph: 350.org
Hundreds of people who say they worry oil that would be carried theKeystone XL pipeline will accelerate climate change marched around the White House on Sunday, hoping to revive a movement credited with slowing down the permit process for the crude oil project.
The protesters chanted "Hey, Obama! We don't want no climate drama" and said they hoped the president's election-night promise to address climate change means he will reject the pipeline, which needs a presidential permit to cross into the United States from Canada.
View original post 435 more words