Thank you for posting this! I love meteor showers but often miss them forgetting when to look up:-)
Family Survival Protocol - Microcosm News
  This sharp uptick in activity signals the official beginning of the 2013 Geminid meteor shower. For the next 3 to 4 days, Earth will pass through a stream of debris from rock comet 3200 Phaethon, producing dozens of meteors per hour flying out of the contellation Gemini. "There is a nice show going on right now," says Bill Cooke, head of NASA's Meteoroid Environment Office.
The multiple cameras of NASA's fireball network are able to measure the orbits of Geminid meteoroids. This plot shows the orbits of the 39 fireballs recorded so far this week: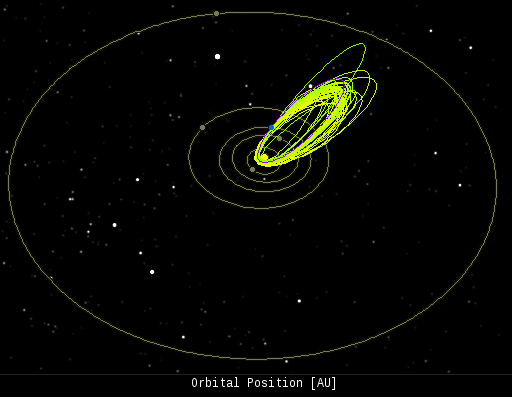 Earth is the blue dot where all the orbits intersect. The purple curve shows the path of Geminid parent 3200 Phaethon.
Forecasters expect the shower to peak on Dec. 13-14 when Earth passes through the busiest part of Phaethon's debris stream. Peak rates could…
View original post 350 more words